POWERFUL TOPLINE BUILDING & MUSCLE RECOVERY PROTEIN BAR FOR EQUINE ATHLETES
MUSCLE MAX BAR gives your horse an instant muscle building and repair boost after training and performance. Packed with highly digestible protein and amino acids to aid muscle recovery and rebuilding. Ideal for horses in all types of work, competition safe, and perfect for older horses who need to build topline.
SHOP NOW
Build Topline & Muscle
Easy to feed post-workout protein supplement for maximum muscle building
Guaranteed Results
Take our no-risk 'money-back 6 Week Challenge*
Over 100 5-star reviews
Don't just take our word for it - see what our customers think of the results
Trial Pack Free Shipping

Six Week Satisfaction

Mega Muscle Builder combo
Curious but don't want to commit? Get a 3 Bar MUSCLE MAX BARS Trial Pack and we'll give you free shipping to Australia, USA, Canada, New Zealand or the United Kingdom plus 10% off your next order.
Get Offer Now
Our Mega Muscle Builder Pack contains 12 MUSCLE MAX BARS and Intensive Tissue Repair.
Australia Only.
Get the combo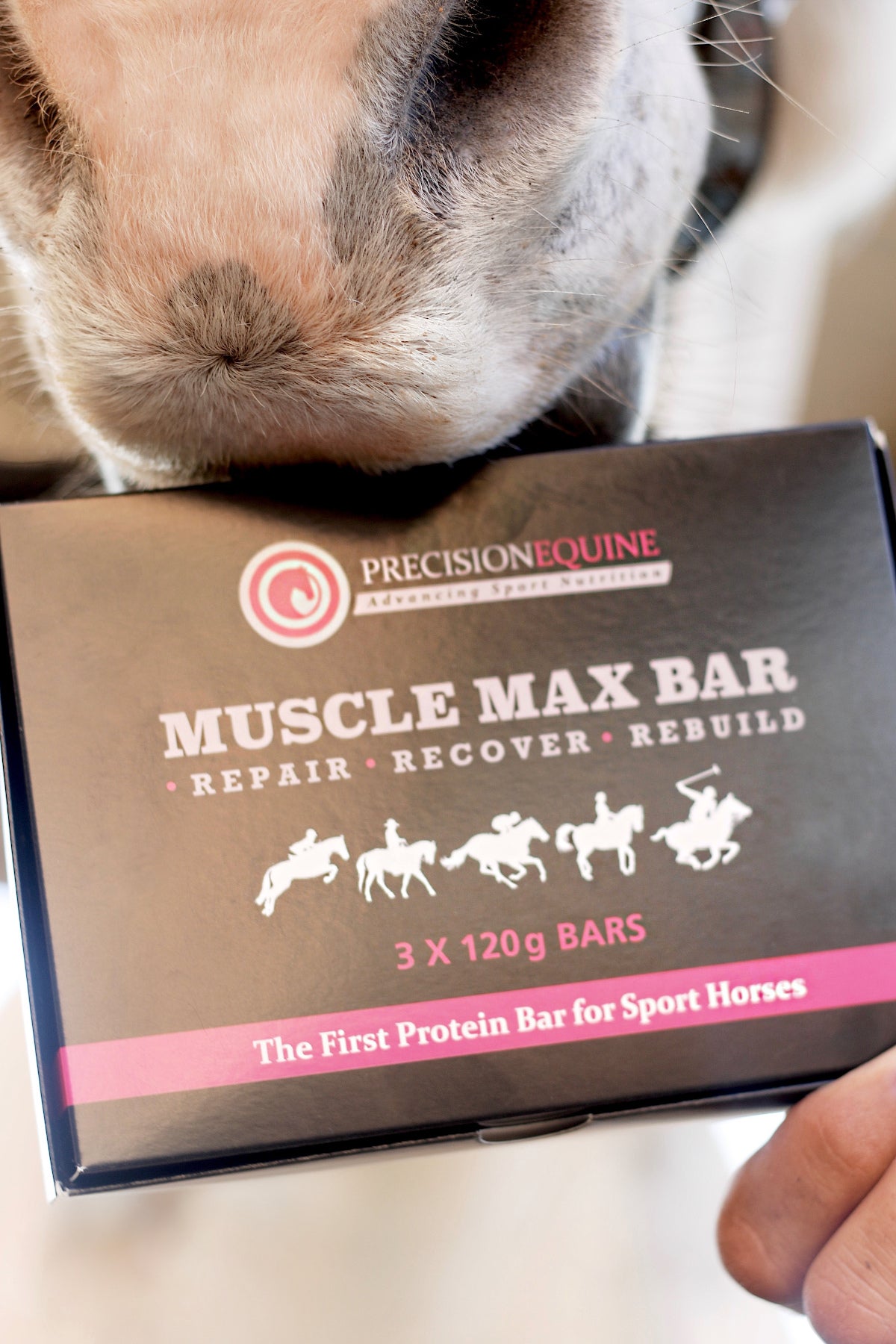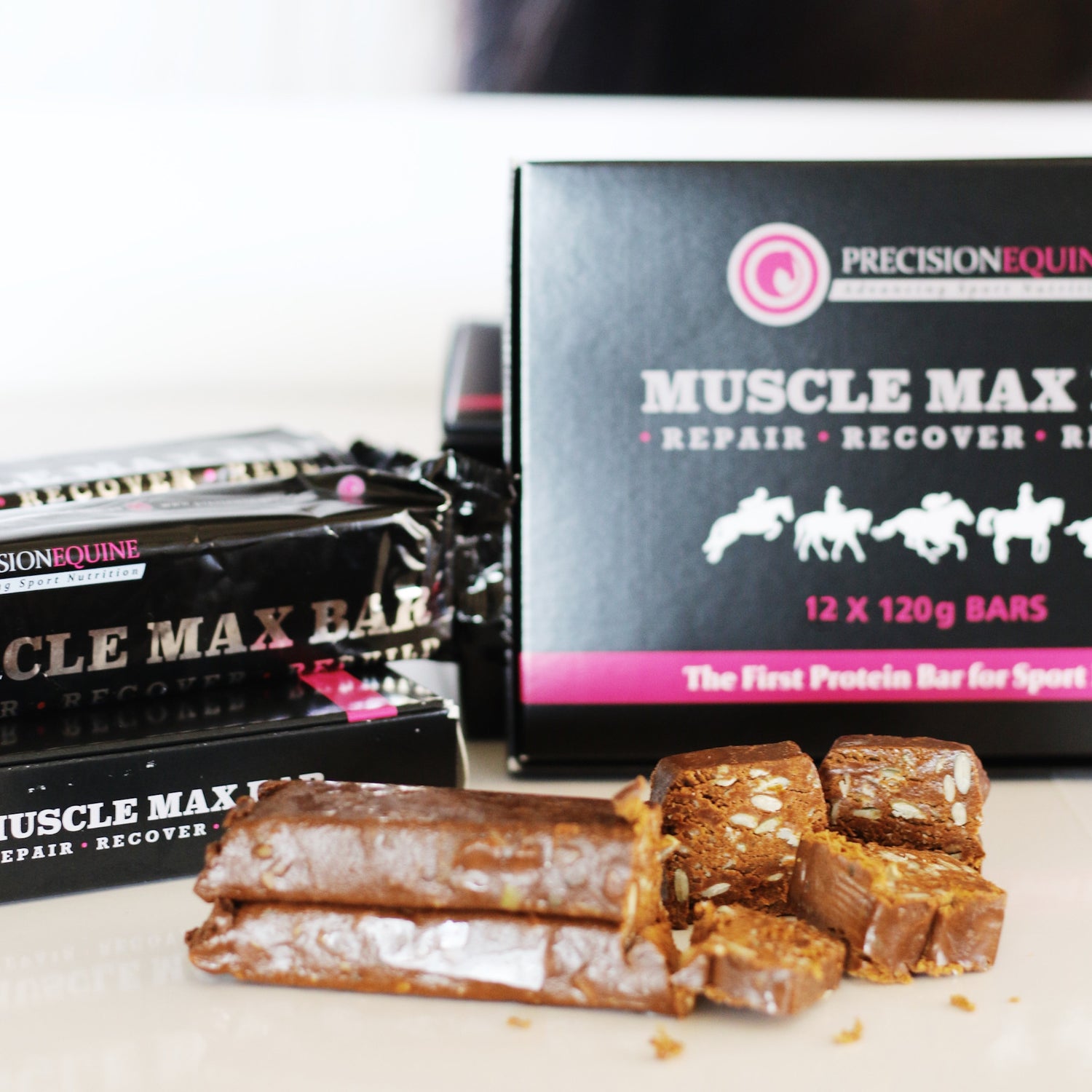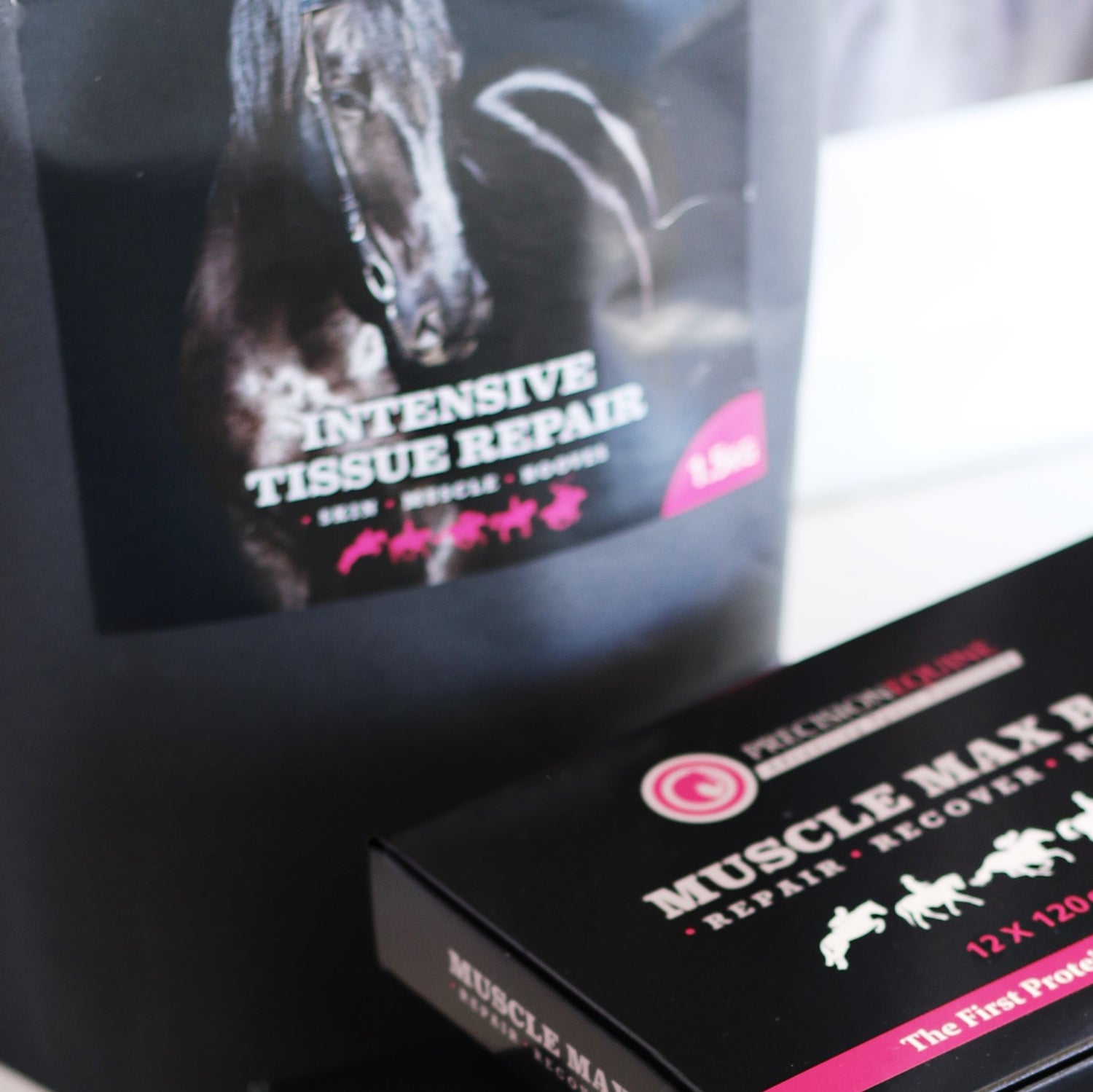 Our customers say
I cannot believe the results that we have had with the Muscle Max Bars. He has developed more topline in the 6 weeks of being on Muscle Max Bars than ever before. It is absolutely incredible and he LOVES the taste!

Madonna H.

I want to say thank you guys for such an awesome product! I've never seen muscle build so fast in just 2 weeks! It's made a massive difference and didn't even make my girl go fizzy at all. She loved the bars to point where I went to give her a carrot instead, she just looked at me and walked away 😂🤷🏼‍♀‍

Angela

I love the Muscle Max Bars!!! The 33 pack is the best value and totally worth it. My horse has gained incredible muscle and topline from these bars!

Lizzie R.